We are passionate about our business and our works. We embrace innovation. We want to be part of your continuous success. We are an integrated group of companies providing complete solutions to unlock the true potential of your milling business.

To effectively build you an optimized mill and to get the best fit solution, we need to know the milling process and business. For this, we have a facilty – Taner R&D Palm Oil Mill located in Sabah, Malaysia to perform product research and development that meets the evolving needs of the industry.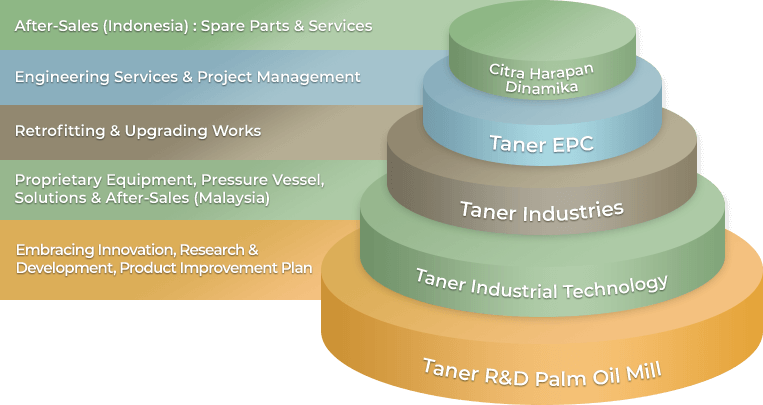 Taner is dedicated to providing integrated products and solutions to the palm oil mill industry – from innovative mill designs to refurbishing of conventional systems – we have the capacity and capability to fulfill users' requirements. 
Our production facility is fully equipped with sheet metal machines, automatic welding facilities and a full range of machining equipment. Supported by our research and development arm, we continuously strive to provide innovative solutions to the palm oil mill industry.